Cafe & Bar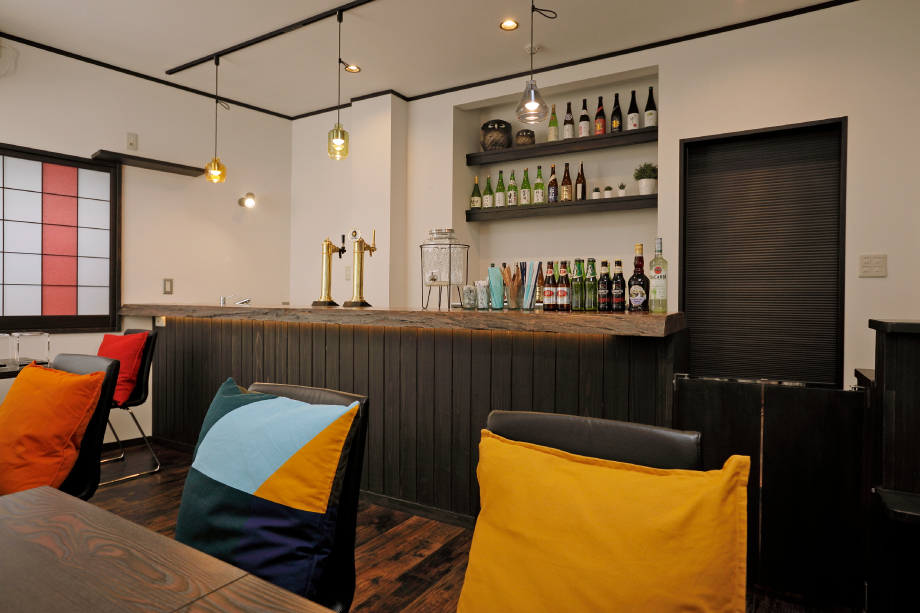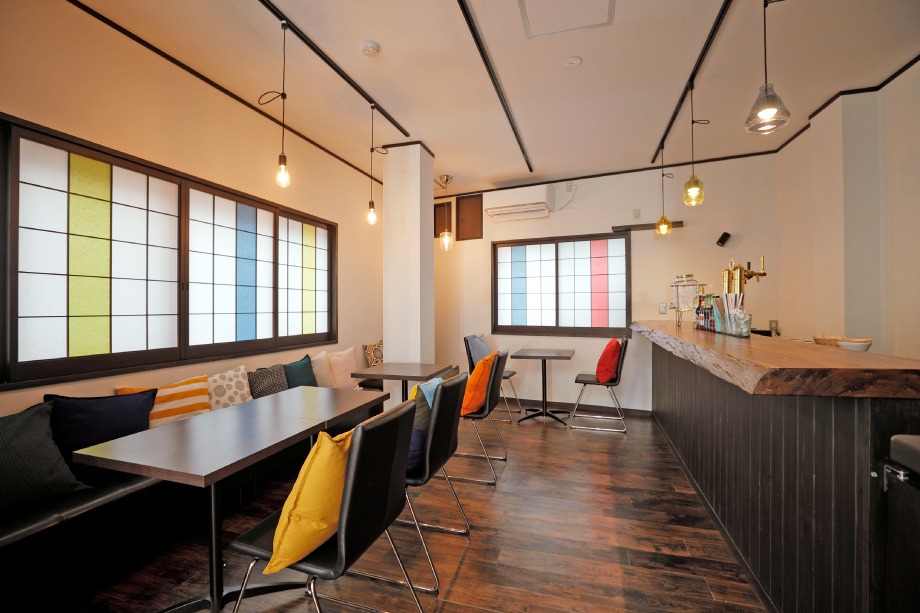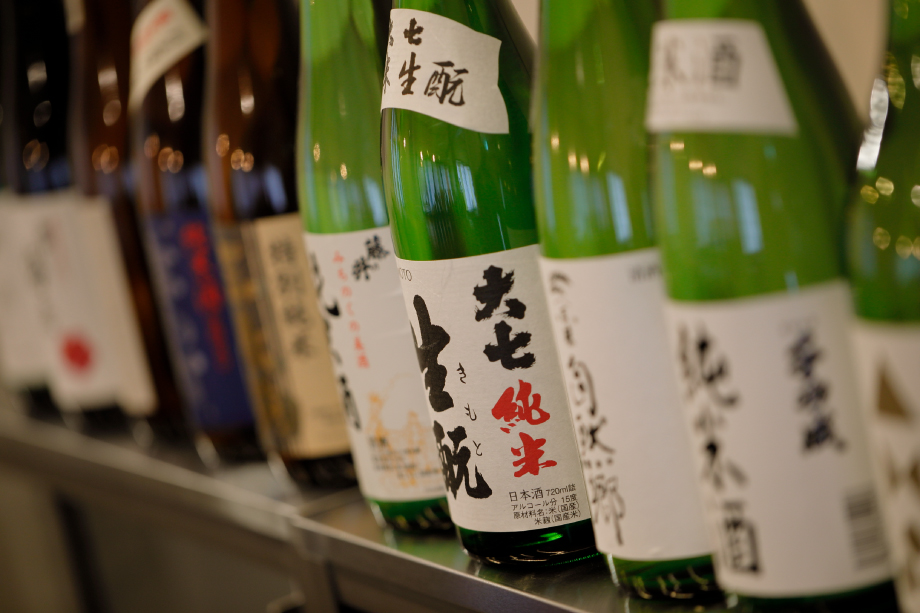 There is also a cafe and bar that can be used by people staying at the hotel and the general public ♪ A place where guests and neighbors can gather and talk. Communication between people may be a memory of the trip ... You can enjoy beer and sparkling wine, a comparison of Japanese sake in Nakadori district in Fukushima Prefecture and snacks after enjoying a hot spring. As lunch is open as cafe, please feel free to drop by.
Shared space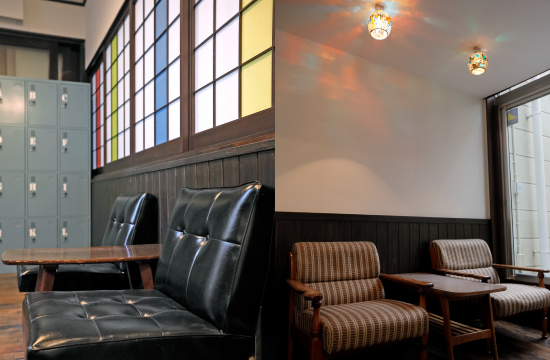 Lounge on the first floor
A lounge where guests can relax. There is also a valuables locker for day spa use.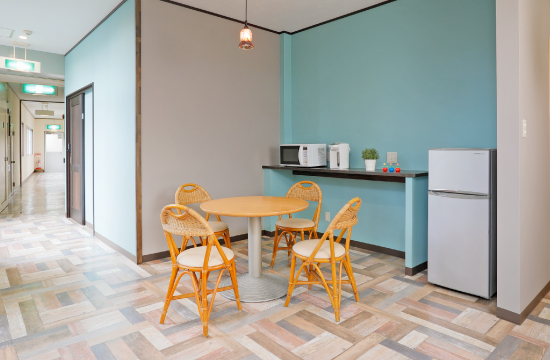 Shared space on the second floor
It is a space where you can have your own meals. Refrigerator, microwave, and pot are available. It also contains information on sightseeing around the area and events.
Large hall on the first floor
A Japanese-style large room for guests to relax. It is also possible to use at event spaces and meetings.
Laundry
We have a washing machine. You can use it for 300 yen once.